CHOCOLATES
Hershey's, Godiva, Cadbury; Dark, Bittersweet or Milk
GOTTA LOVE 'EM
Below you will find our chocolate and chocolate factored adults, as well as pictures of puppies we produced this year. Our chocolates are a work in progress, a hobby within our hobby. We hope that next year we will have some chocolates and chocolate and tans in the show ring. This is our goal.
ADULTS - OUR START
Click on pictures to go to the pedigrees page
CHICO
This is
PIECE OF EDEN'S CHICO
This chocolate and tan boy weighs 4.0 lbs.
CHICO is a great grandson of
CH. Heartland's in the Nick of Time (NICKY).
Hembree's Rosie of P.O.E. Angel Spirit Haase
Rosie is a chocolate and tan with perfect Angel is an org. parti, with many colors
rust colored markings and proper in her background. She is 5 lbs, and has
pigment. She freewhelps and weighs fantastic coat and texture.
4 1/2 lbs.
Some of our Babies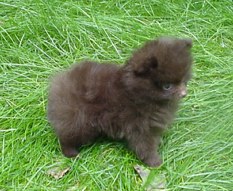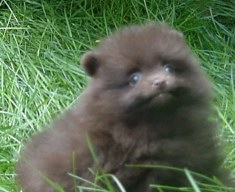 This is a Zeppo/ Rosie female pup. This is a Chico/Angel male pup.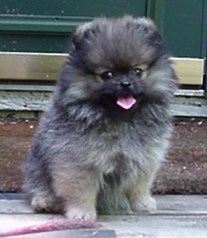 This is a Zeppo/Rosie male pup. This is a Chico/Lucy daughter, MiMi.
Piece of Eden's Painted Lady