We look forward to working with you! Contact us via email at
DGOLDN1@AOL.COM
.
5074 N. VISTA DRIVE
SANFORD, MI 48657
(989) 689 - 4194
6 - 9:00 PM is the best time to reach us.


DEPOSITS

To reserve a puppy, the first course of action would be to call us so we can complete a proper contract for you. From the point in time that you tell us a deposit has been sent, we will allow 5 days for it to reach us. A completed contract and 1/3 of the purchase price must be received within these 5 days or your option will be lost. We suggest using registered/certified mail at a minimum; priority or express mail are also good options. By the time the puppy is 12 weeks old it must be paid in full, along with shipping expenses. After the initial deposit is made, it is your responsibility to make sure the remaining balance is forwarded. If, for ANY reason you are unable to complete the transaction, the deposit can be applied to a future puppy, but will not be refunded.

At the point in time that puppies are offered for sale they are approaching an age when they would be old enough and big enough to go to a new home. Sometimes as early as 12 weeks a puppy can start showing signs of going into the

"PUPPY UGLIES
". Once this happens, the puppy is harder to sell and could possibly have to be held until it gets its full adult coat to be placed. This is why we handle deposits in the fashion that we do.

For a sample contract and contact information, scroll down:

CHECK LIST:

1. Be sure you can afford not only the puppy,but the time and money to keep it healthy.

2. Be sure you can complete the transaction once started.

3. Use good judgment in adding a small dog to your home; consider other pets, small children, and your schedule.

View in full (maximized) screen for best results.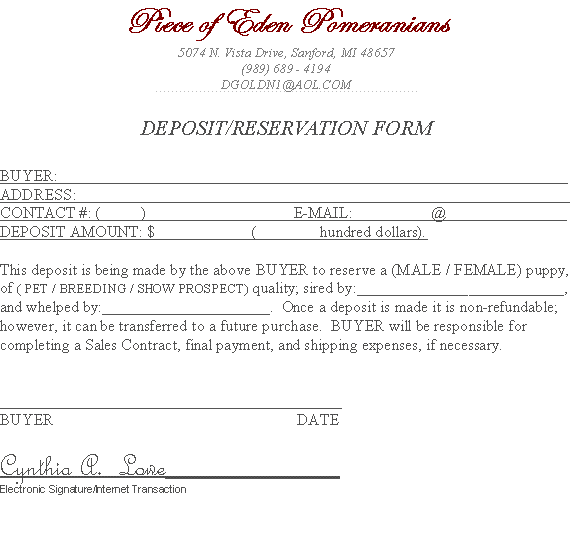 We look forward to working with you! Contact us via email at
DGOLDN1@AOL.COM
.
5074 N. Vista Drive
SANFORD, MI 48657
(989) 689 - 4194
6 - 9:00 PM is the best time to reach us.
Individual Contracts for Pets, Breeding Prospects, and Show Prospects.
Scroll down to see the one your interested in.
For Pets: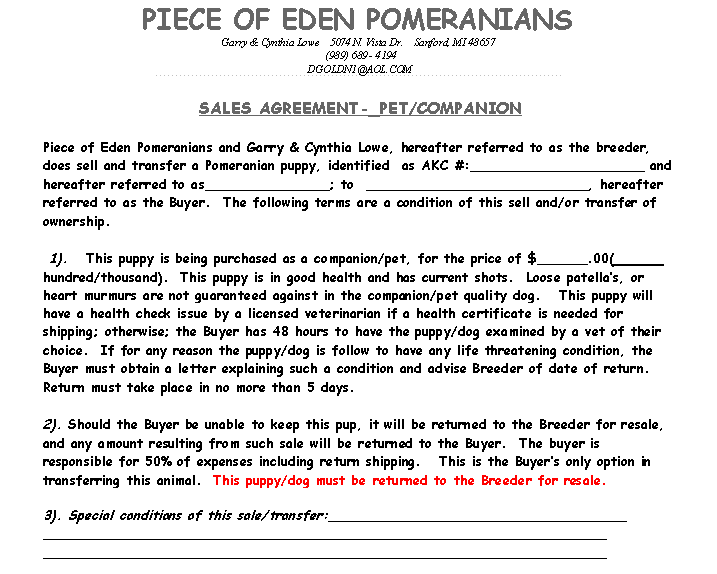 For Breeding Prospects: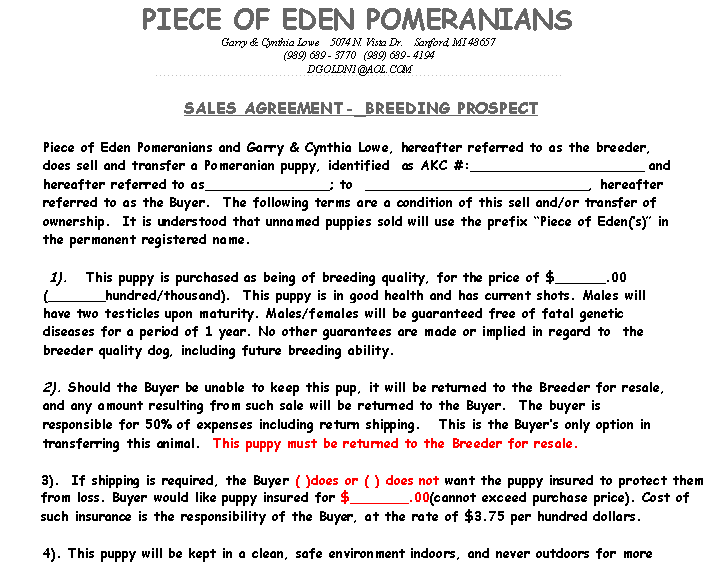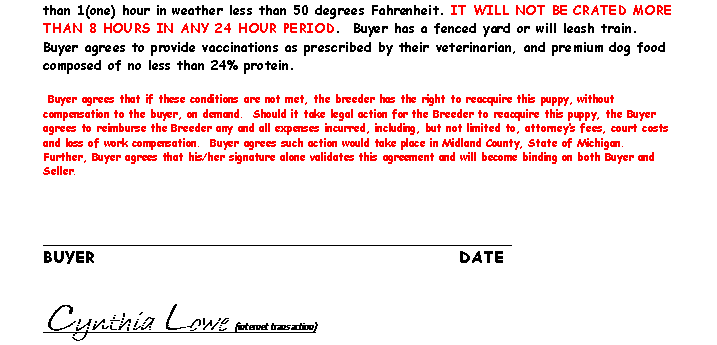 For Show Prospects: