SHOWING NOW
PHOTOS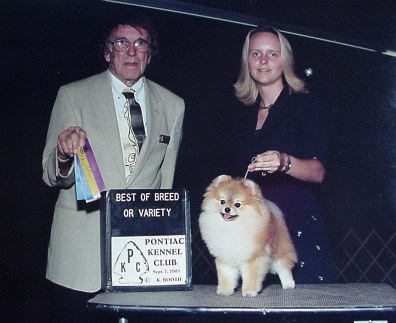 BOB at the Pontiac Kennel Club
(SEPT.7, 2003)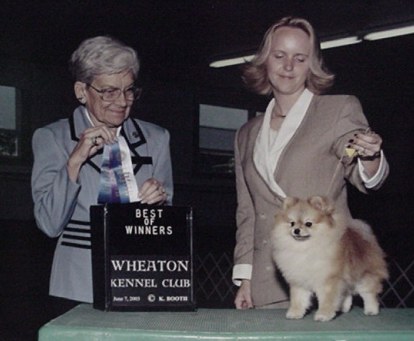 Harpo is being handled by Kathy McBride.
UPDATE - Harpo took WD and BOW on June 7th,2003.
This was Harpo's first time out with Kathy.
We appreciate her professional and caring
presentation of our boy.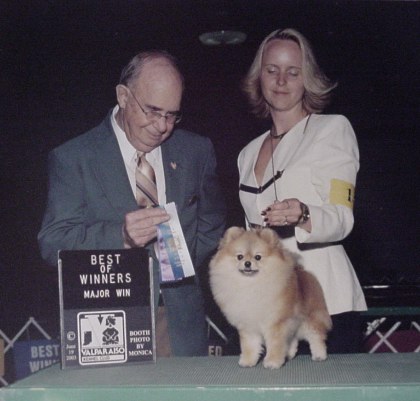 NEWS FLASH................ Harpo took his second Major in Muncie, Indiana this weekend.
(August 15th, 2003)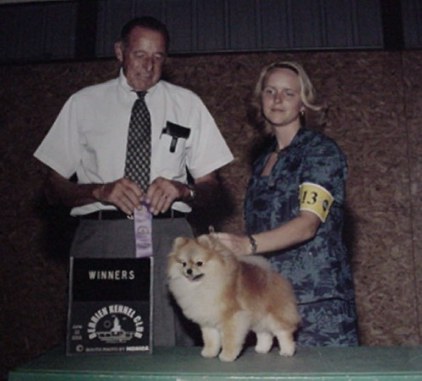 Kathy and Harpo take WD and BOW at
Valparaso, Harpo's first Major.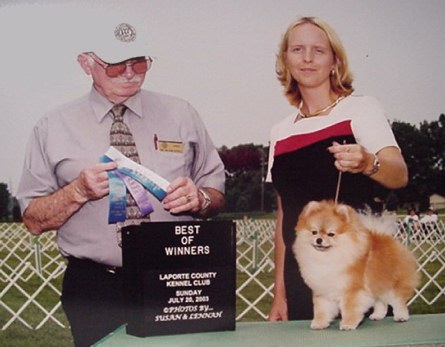 Update - Harpo took Winner's dog this past weekend at Hudsonville (7/19) and at Laporte (7/20/03). He's well on his way to becoming our first Champion.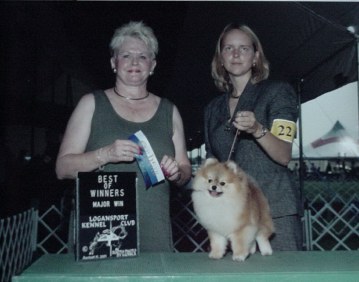 Harpo's Second Major.
Way to go Kathy and Harpo !!!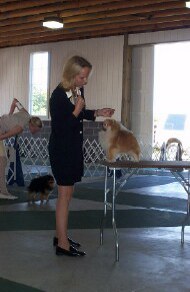 Kathy and Harpo in Goodells, MI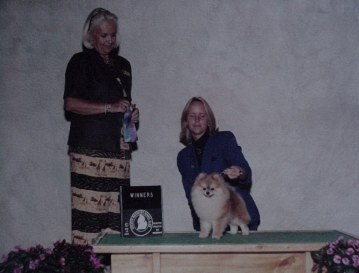 Harpo only needs 2 singles to Finish.
(as of 9/29/03)